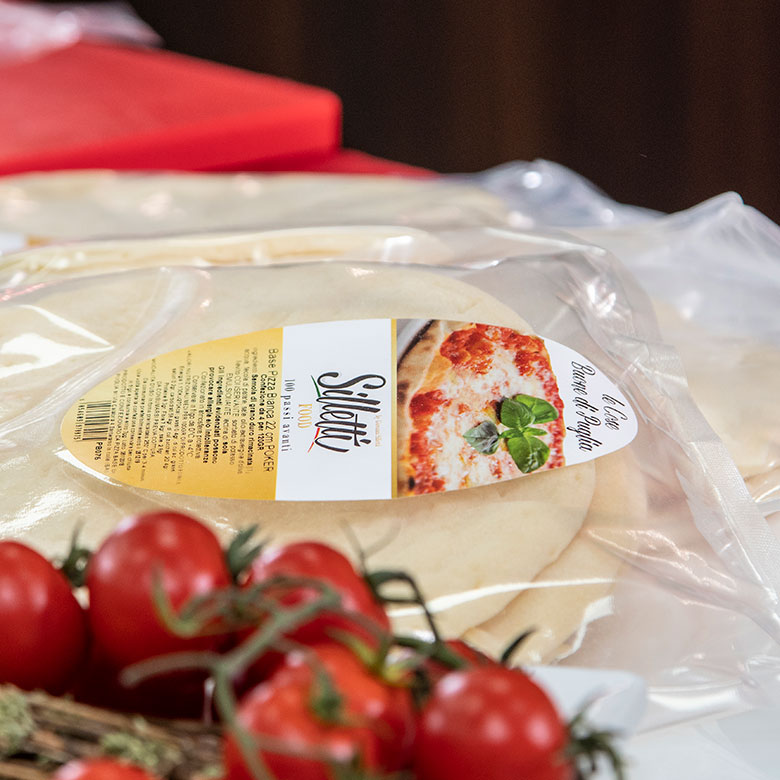 Thanks to our recipes, passed from generation to generation and refined to ensure authenticity, we can now benefit from excellent and tasty products like those from the past.
Silletti Food, working with passion, producing with love!
Silletti Food
Traditions and modernity, simplicity, and spontaneity; this is Puglia, the Region Silletti has chosen as its foundation of its production plant.
Preserving the values of craftsmanship, we have made high-quality our strongest selling point.
From these fundamentals, our company aims to offer our customers genuine products, in full harmony with Italian bakery traditions.


Silletti Food srl è una società fondata ed amministrata da Giovanni Silletti, il quale, laureatosi in Giurispudenza con tesi in Filosofia del diritto (Prof. Gianluca Tracuzzi, Università LUM JEAN MONNET) sceglie di non proseguire nell'esercizio della professione legale e di abbracciare un percorso di formazione personale volto al mondo aziendale.
Da subito impiegato presso la Gold Energy srl, operante nel settore delle energie rinnovabili, dove ha potuto sviluppare capacità tecniche ed amministrative che gli hanno permesso di essere successivamente scelto come amministratore della società immobiliare Abitiamoci srl (tutt'oggi in carica).
Determinato ad arricchire la propria conoscenza, collabora con la società di diritto ivoriano Dimora sas (società per azioni semplificata), operante nel settore alimentare.
Proprio in un territorio difficile come quello della Costa d'Avorio, riesce ad ottenere grandi risultati personali e professionali, gestendo numerose piantagioni in loco, entrando così, in contatto con i canali della GDO internazionali e effettuando numerose opere di volontariato volte ad aiutare bambini e ragazzi in difficoltà. Innamorato della propria terra, la Puglia, nel 2019 inizia la sua nuova avventura denominato per l'appunto SILLETTI FOOD.